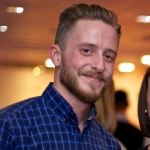 Mike Dolan is a commercially-driven digital strategist with over a decade of experience using data and technology to transform customer experiences.  Whether it's been to develop new products, subscription models or creative campaigns, Mike's focus throughout his career has been to deliver revenue growth on a global scale.  Mike has worked in both New York and London for publishers including the Financial Times and Crain Communications, Inc.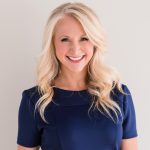 Erika Gerdes is an authenticity advocate speaker, executive coach and writer. She is the designer of The Art of Undoing, which helps people undo their limiting beliefs to unlock greater confidence, joy and impact. Erika is a former global business executive at Google, where she worked for 12 years before leaving at the height of her career, as a single mom, to pursue her mission for helping people live into their full range and amplify their impact.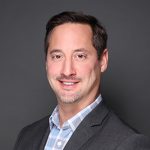 Marty Goodnight, Springfield Business Journal associate publisher, joined SBJ three years ago after founding an inbound marketing agency where he worked with a range of businesses as a Certified HubSpot Partner Agency. Prior to that, Marty was a 17-year media sales veteran. He has worked with thousands of locally owned businesses during his tenure with three of the largest media companies in the U.S. (Knight Ridder, McClatchy, and Gannett) and combines a strategic and creative approach to generating sales. Marty was inspired by the Inbound Marketing approach and has focused sales training on his team to be driven by the Buyer's Journey. Some 57% of consumers use the Internet to research products and services before they ever contact a solution provider. Marty's SBJ team helps their customers maximize how consumers shop and spend to get their clients results.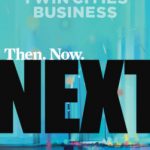 Rian Heaslip joined Twin Cities Business in October 2015 as senior account manager. He has successfully worked with local and national businesses on print, digital and event advertising strategy and execution while at Minneapolis- St. Paul Business Journal and Star Tribune.Rian oversees the following industries: Education, Human Resources, Legal Services, Technology & Telecom and Transportation.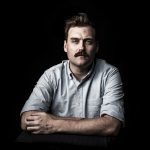 Hamilton Hedrick is design director of D CEO magazine in Dallas. He oversees all aspects of the brand's look, from print publications to multimedia presentations. Raised in East Texas, Hamilton attended the University of Arkansas where he studied journalism and graphic design. He worked for the Dallas Business Journal then moved to New York, where he designed luxury lifestyle magazines. He returned to Dallas in 2012 and joined D Magazine Partners, earning numerous national awards for D CEO. He left in 2018 to work as a campaign art director for The Container Store, then was lured back to D in 2019.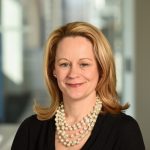 Catherine Lanucha, a senior digital media executive whose passion, leadership and experience in digital content, audience analysis, revenue optimization and technology has contributed to the transformation of the ever-evolving media industry. Currently, she partners closely with newsrooms and brand marketers to measure, understand and analyze content metrics with the goal of driving reader engagement as the Senior Director for Digital Audience Engagement for Crain Communications Inc. Her 24-year career has included working at several noted media companies, including Scripps Howard, Sun-Times Media and Tribune Publishing.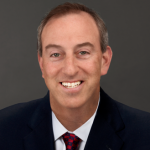 Joshua Macht is the Chief Product Innovation officer for the Harvard Business Publishing company, which is comprised of three market units, including Higher Education, Corporate Learning, and the Harvard Business Review Group. Macht leads innovation efforts across the company with an eye towards identifying and fostering new growth engines, while working to create a company-wide culture of innovation. He also launched the HBP Incubator and Content Lab to experiment with new technologies and capabilities that will be critical to the growth of the company. Macht joined the company in 2006 to build the digital efforts for the Harvard Business Review. He then became the Group Publisher for the Harvard Business Review Group and led the dramatic growth and digital transformation of the HBR brand. Prior to joining Harvard Business Publishing, he was the Editor in Chief for TIME.com, and focused on technology and business editorial for TIME magazine. Macht began his web career in the early 1990s as a reporter and editor for Inc. magazine where he founded Inc.com, which was among the first national magazines to create a substantial online presence for small business owners and entrepreneurs. Macht is a frequent speaker on the issue of digital transformation, and has written extensively about digital media and the high-tech industry for a number of publications, including TIME, The Atlantic, The Boston Globe, and Harvard's International Journal of Press and Politics. He is a graduate of Bates College and Harvard University.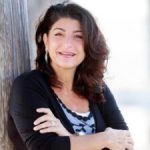 Karen Martinelli has spent more than four years leading digital sales for the regional teams of the Delaware Business Times, Delaware Today Magazine and Main Line Today Magazine. Her greatest satisfaction is working directly with the sales teams thru in-person training events, webinars and one-on-one sales calls with local and national clients. She consistently exceeds revenue goals, and her drive, industry knowledge, and leadership style have enabled her to directly impact the accelerated growth of digital revenue within the Today Media organization. Prior to joining Today Media, Karen spent more than 25 years as a digital marketing and multi-media advertising expert specializing in programmatic advertising including display, native, video, CTV, SEM, SEO, social, print, and event marketing.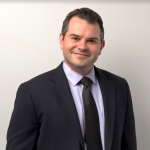 Michael Martinelli is currently the group digital publisher of the Today Media magazine brands including Delaware Business Times. He has been working in digital media for more than years focusing on strategies for profitable revenue generation, content production, digital marketing, and audience development. He previously worked in network television for CBS Sports, and is a licensed attorney in the state of New York.  Michael is also an adoring husband and father of his wife Jeanna and their children Angelo and Domenica.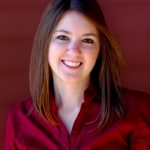 Ashley Moore is event and social media marketing manager for the Corridor Business Journal. She is responsible for the entire event life cycle, which includes the concept, marketing, planning and execution of 15 of the region's most popular corporate events. Ashley is a native of Iowa and graduate of the University of Iowa, where she earned bachelor's degrees in journalism and marketing. She is also a past chair of the Iowa City Area Chamber of Commerce young professionals group, EPIC.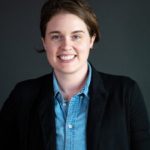 Ashley Mulder is both senior strategist and COO of Twenty-First Digital and has been working in publishing for over 12 years alongside brands such as Hour Detroit, D Business, D Magazine, Detroit Home and more. She has a passion for data-driven marketing and working with brands to establish practices and processes to attract, convert and sell products to their audiences. Twenty-First Digital is a full-service audience development agency that works with publishers, brands, and media companies on their digital and audience development efforts. The agency's unique approach to audience development, coupled with their adaptability to the increasingly complex digital marketing landscape is what drives their success in an ever-changing landscape.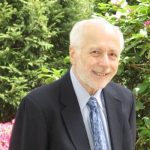 Howard Rauch is a recent recipient of the Lifetime Achievement Award sponsored by the American Society of Business Publication Editors. Currently, he chairs ASBPE's ethics committee and is a regular blogger on the group's LinkedIn site. He also is editor-in-chief of ASBPE's Ethics News Updates quarterly e-newsletter. Before launching ES, Howard spent 21 years at Gralla Publications (New York), the last 13 as VP/editorial director. In that position, he supervised a 20-magazine operation. Among his accomplishments was creation of an extensive in-house training program. At its peak, the program encompassed over 40 workshops per year geared to various editorial levels.