AdCellerant
Ben Bouslog
Business Development Onboarding & Transition Specialist
AdCellerant is a digital marketing and technology company focused on making quality digital marketing available to every local business. With a team composed of 32 incredibly talented and driven people, AdCellerant's strength is represented in the products created for its partners, and the excellent customer service they provide. AdCellerant's team provides Programmatic Marketing solutions, ConnectedTV, OTT, Email, Native, and Search solutions to local marketers through white label partnerships with agencies and publishers. The team does this by leveraging the end-to-end advertising platform they created, ui.marketing. This application helps marketers create digital marketing campaigns that are industry, budget and goal based. Once the marketer approves the system-generated plan, the application will automatically set the campaign up and translate campaign performance into a fully transparent dashboard for reporting. Running complex digital marketing campaigns has never been easier and the marketer always has the AdCellerant experts available to discuss the campaign and strategies. This platform reduces costs for the marketer, saving them tremendous amounts of time and money, while still driving ROI. This is how in just over 4 years the company is now executing 10,000's of campaigns, in over 300 US markets and 5 international markets.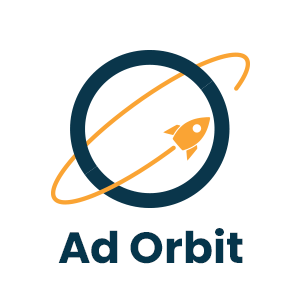 Ad Orbit
Nick Pataro
Director of Sales
Formerly known as MagHub, Ad Orbit helps hundreds of publishers worldwide sell, deliver, and bill for advertising revenue. The contract-to-cash platform combines a Customer Relationship Management (CRM) and Order Management System (OMS) to enable revenue teams to reach maximum effectiveness.
Developed over the last ten years to optimize publisher operations, the solution has evolved from a simple CRM tool to one that spans areas as diverse as:
Ad Inventory Management

Electronic Signatures

Client Portals

Ad Reminders/Proofs/Uploads

Billing

Accounts Receivable

Built-in Business Intelligence (BI) reporting/dashboarding

Service Sales & Project Management
While originally designed for Magazine Publishers, the platform has continued to adapt with the industry to support omnichannel advertising campaigns. Whether your ad runs on owned and operated channels like print, web, newsletters, webinars, OOH, events, and broadcast or via a programmatic distribution network – Ad Orbit helps your team keep everything organized.
Learn more about Ad Orbit at: www.adorbit.com
137 Keveling St
Saline, MI 48176
Phone: 844-696-2448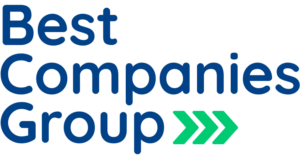 Best Companies Group
Jaime Zepeda
Best Companies Group is the leading research company in the area of employee engagement. For 17 years, we've been the engine behind 'Best Places to Work' rankings across several metro areas, industries and job types. We already work with several AABP members and are looking for more!
1500 Paxton St.
Harrisburg, PA 17104
(612) 508-6792

CardConnect Tyler
Niles Crum
CardConnect Tyler is a premiere, industry leading merchant account provider.  Niles Crum had 25 years of experience in the trade publication industry before entering the merchant services industry 16 years ago, so he understands your business.  
We help merchants accept credit card payments by looking at 4 areas of your merchant account:  security, solution, service, and savings.
We have two significant advantages over most processors:  1.  Security – our certified P2PE hardware significantly reduces the scope of PCI Compliance and increases the overall security of your merchant account.  2. Savings – Our automatic interchange optimization solution reduces interchange cost by 35% and more, on all corporate, commercial, business and purchasing credit cards.
Please reach out to us for a no obligation review of your current merchant account.  Whether you already have a merchant account or want to set your company up to accept credit cards as a form of payment, we can help.  By accepting credit cards as a form of payment you will get paid faster by your customers and make it easier for them to pay you.  Merchants love our next day funding on all card brands.

Circulation Verification Council
Jim Kennedy
VP – Audit Services
Circulation Verification Council is an independent, third -party reporting Audit Company. CVC audits over 1,700 editions with a combined circulation of more than 55 million. CVC audits cover printing, distribution, circulation, websites, digital editions, mobile, email, social media and readership studies.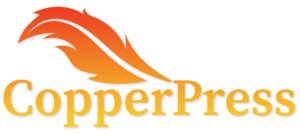 CopperPress
Jacob Fogg 
Has the pace of changing technology disrupted your publication? You are not alone! Keeping up with the monstrous number of platforms and services for search engines, social media, newsletters, marketing and advertising is enough to make anyone's head spin!
Large publishers have an entire staff & corporate-sized budget dedicated to managing the chaos. Small publishers "get by" with cookie-cutter solutions, leaving the rest of us scrambling to put together the right combination of tools and strategies, just to stay digitally relevant. 
What's the solution? You need the right partner! While there are countless numbers of WordPress hosting services, there are just a handful that focus solely on publishers. It's nearly impossible to find someone committed to investing in authentic partnerships, while implementing customized and result-driven strategies.
With over two decades of web development experience and 17 years in the Business Journal industry, this is my true passion. I am in a unique position to fully anticipate your digital needs and provide innovative solutions and integrations that will drive your digital success! Let's get to know each other and find out if we might be a good fit!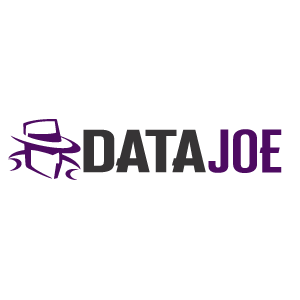 DataJoe LLC
Johnny Levy
President
DataJoe is an entrepreneurial research partner for publishers. We offer back office research for dozens of publishers across the nation, delivering list and data products that have generated millions in ad revenue for our clients. We specialize in Book of Lists research and nominations campaigns that generate "top lists" in a variety of forms. DataJoe also licenses its proprietary Book of List research platform for business publishers in many markets. You'll always find us dreaming up and implementing new products that create brand new revenue opportunities for our partners.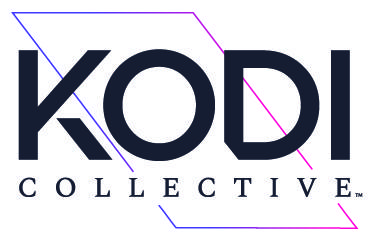 KODI Collective
Rose James
SVP Sales
LSC Communications is committed to the publishing industry. We have invested in print, distribution, and technology services and are a single source for all of your Publishing needs. Our solutions are designed to save you time and resources, allowing you to focus more on creating the best content for your audience. Backed by years of experience, we're committed to delivering top notch supply chain solutions that move your content forward.

LaunchPad Media Management
Kelley Sparkman
Senior Vice President
LaunchPad Media Management is a cloud solution that integrates CRM, AR/billing, order entry, production, reporting and web analytics into a single software solution. Our LaunchPad Media Intelligence reporting platform is the industry leader when it comes to creating and saving customized reports. LaunchPad is able to easily integrate with audience database and other 3rd party services via APL.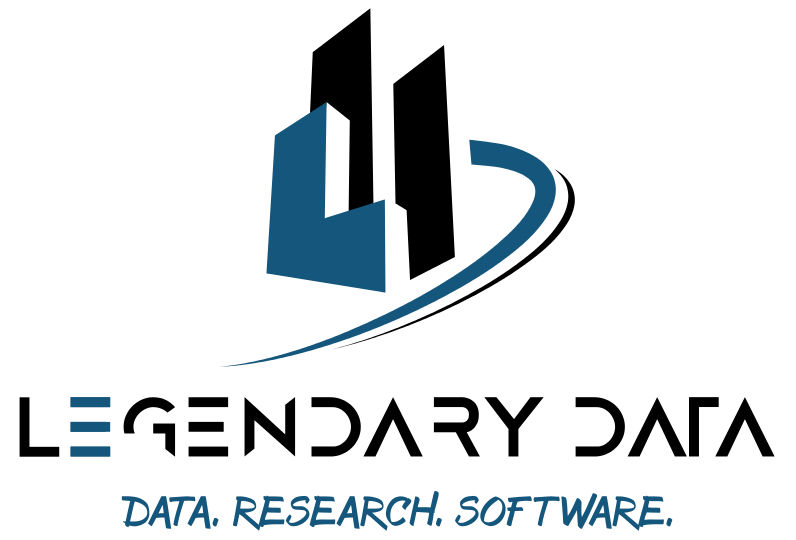 Legendary Data LLC
Dan Feiveson
Dynamic rankings. Cloud-enhanced research. List syndication. We outfit business newsrooms and trade publications with mind-boggling tools to build and market tomorrow's data products.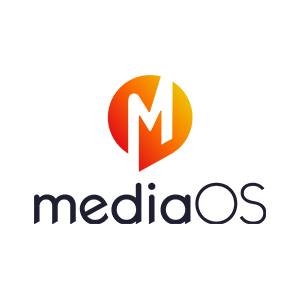 MediaOS
MediaOS is a technology-driven, 100% mobile device compatible CRM+ solution built from the ground up to support sales, production, and accounting across 250+ types of media properties spanning publishing, digital, membership and event/expo advertising. MediaOS combines your CRM, ad delivery software, subscription management, ad sales production and email newsletters. Easily manage sales, automate accounting and delivery, and engage your readers—all in one powerful platform.
Fully integrating with many industry-standard software platforms and services, our software is built on the belief that a sales tool is only as powerful as each team member's ability to use it to its highest potential. That's why we are 100% dedicated to providing personalized onboarding, first-class support, and regular proactive updates to address emerging industry needs.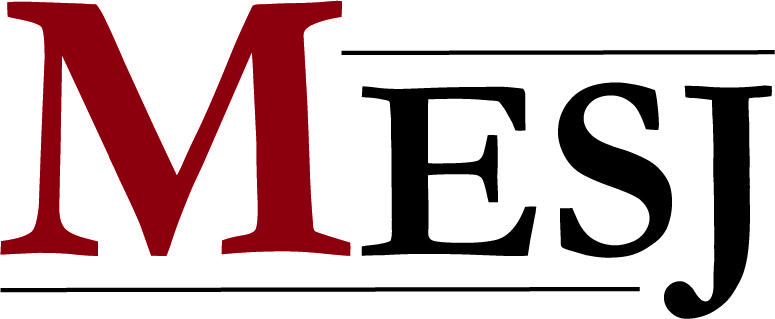 MESJ Associates, LLC
Michael Hochberger
MESJ specializes in providing specialized Business List Research for regional business publications. MESJ has years of experience with the major business list database applications so training and onboarding is rapid and easy. Cost reduction is compelling. In addition, using MESJ's experienced research team allows for publishers to no longer spend time and money recruiting and training new resources as well as worrying about providing for backup.
50 Riverside Drive, Suite 9F

Omeda
James Capo
Headquartered in downtown Chicago, Omeda is the leading audience relationship management platform built for media professionals allowing you to acquire, unify, manage, and activate your data. Omeda provides a real-time, single view of your audience through 24/7 data storage, data management, data matching, and data activation. Offering everything from subscription fulfillment, email marketing, CDP web behavioral and activation services, Omeda delivers a full suite of customizable services to best meet the needs of any media company. Through the development of rich behavioral audience profiles, Omeda delivers deep business insights and analytics while also providing new, data driven, revenue opportunities.

People Centric Consulting Group
Don Harkey
People Centric Consulting Group is a management consulting firm based in Springfield, Missouri that implements people-focused solutions to common business challenges and helps to develop future organizational leaders. People Centric Consulting Group helps small and mid-sized businesses achieve the next level of growth through strategic planning, leadership development and process improvements.

PopMount, Inc
Brian Chilton
At PopMount, we produce museum-quality plaques, banners, reprints and more to showcase your content. Choose from a variety of plaques: glass, acrylic or our unique modern mount. We partner with publishers to promote your brand and content to your readers. Let us set up your custom e-commerce site to sell directly to consumers or buy from us wholesale and do the re-selling on your own terms – either way you will connect with your readers and bring your revenue back home.

The Magazine Manager
Kayla Walsh
The Magazine Manager by Mirabel Technologies is the global leader of publishing CRM solutions. Serving more than 17,000+ magazines, newspapers, websites and events worldwide, including over 300 City Regional Magazines, this flexible web-based software app drastically reduces overhead costs and manpower by connecting a world class customer relationship management platform, a robust sales pipeline opportunities module, a production and project management system, a powerful billing and detailed accounts receivable system, and an audience development platform into one unified platform.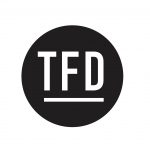 Twenty-First Digital
Melissa Chowning 

We help brands and publishers expand and monetize their most valuable asset — their audience. Our services act like a digital marketing department plug-in to your business. Every department of a business can connect with the target consumer, foster relationships, and strategically use data.