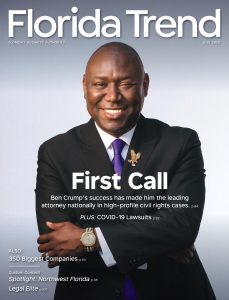 490 First Ave South
Saint Petersburg, Florida
33701 USA
Florida Trend is an award-winning business magazine read by 250,000 top-level business executives, civic leaders and government officials each month. Delivered via print, tablet, mobile and email newsletter, Florida Trend covers business news, executives, industry analysis, regional news round-ups and executive lifestyle. Special features focus on research and technology, personal finance, law, small business, travel and restaurants.
FloridaTrend.com
attracts over 110,000 unique visitors each month. The Daily Pulse e-newsletter reaches 47,000 subscribers, and weekly topical e-newsletters reach many more.