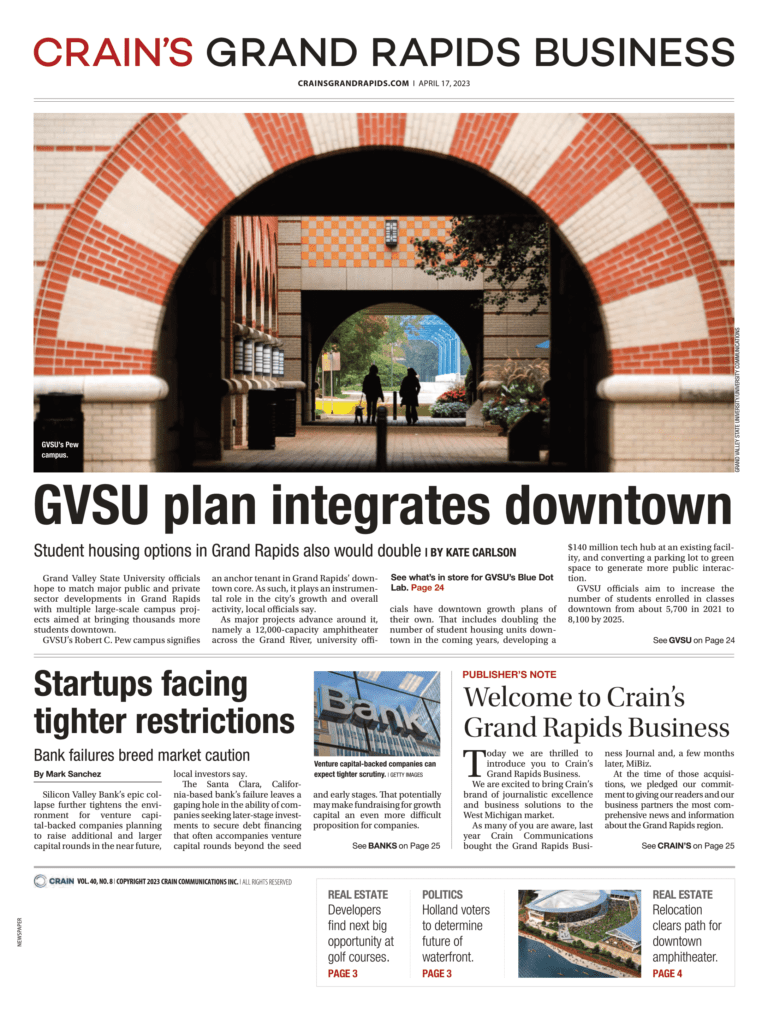 549 Ottawa Avenue NW,
Ste 201
Grand Rapids, Michigan
49503 USA
About Crain's Grand Rapids Business Journal
The Crain's Grand Rapids Business Journal is the business newspaper of Metro Grand Rapids, Holland, Muskegon & West Michigan. Gemini Publications is one of Michigan's top niche publishing companies. Founded in 1979, the Company employs Michigan's best and brightest to provide important news and information. The Company's mission is to create outstanding, high quality communications products for discerning readers. This includes managing custom projects for a wide variety of businesses and professional firms. We are always positive about Michigan!!