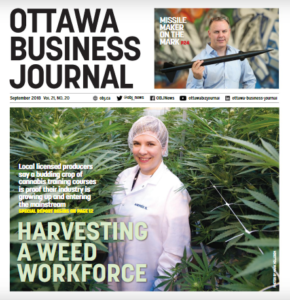 250 City Centre Ave.,
Ste. 500
Ottawa, Ontario K1R 6K7
Canada
About Ottawa Business Journal
OBJ is the leading source of business news and information from Canada's national capital region. For nearly 25 years, business leaders have turned to OBJ to stay current on the region's dynamic and growing business sector. OBJ includes a strong multi-media offering that includes print, online, social, video, events and content marketing services.