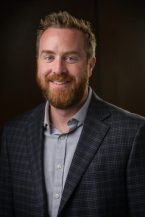 Michael Brown is a husband, father, leadership practitioner, entrepreneur, author, and church planter. He is fueled with a passion to help leaders love life at work and love life at home. Michael has spent over 10 years consulting, coaching, training, and implementing transformational leadership programs for senior-leaders at organizations such as Procter & Gamble, Goodwill, Tyson, Arkansas Children's Hospital, and Hershey, to name a few. Michael is also an author, executive coach, and keynote speaker, addressing audiences from 50 to 2,000 leaders. 
To ensure he can meet the unique needs and business objectives of his clients, Michael is certified in several industry-leading programs and assessments and he is a Master Facilitator of Core Strengths.
Michael holds a B.A. and a Master of Arts in Strategic Communication and Leadership from Seton Hall University. He is the author of Followship: Servant Leaders Serving Leaders, which helps managers quickly strengthen relationships with their team members to serve their growth and development. He also served as an Emotional Intelligence adjunct instructor at the University of Arkansas. 
Michael makes divots in fairways in his spare time, tries to fly fish and mountain bikes – all while coaching his kids' world championship soccer teams (okay, they might not be world champions yet).
He appears regularly on Little Rock CBS affiliate KTHV-TV, Channel 11, providing business news reports on "Wake Up Central" and helping anchor election night political coverage. He's also been a panelist and guest host of Arkansas PBS' weekly public affairs program, "Arkansas Week."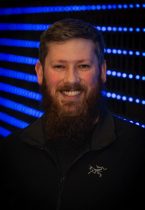 Jonathan Chandler is COO of the premier audio, lighting, scenic and video production company in Arkansas, CWP Productions. He has been a part of the company since its inception and has produced hundreds of events for clients such as the Clinton Foundation, Dassault Falcon Jet, Arkansas Business Publishing Group, and the National Minority Supplier Diversity Council.

Jonathan and the CWP Team specialize in full-service production of corporate, special events, concerts, tours, and music festivals. They are dedicated to giving clients the highest quality production experience possible, pairing state of the art technology with first class service.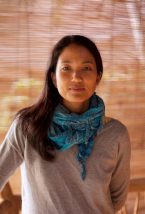 Alice Cho has art direction and design experience that spans editorial, marketing, user experience, apparel, and branding. Previously an Art Director for Seed, Print and Wired magazine, she now works as a freelance art director and designer in Vancouver, BC, Canada.
A digital marketer for ACS, a DC-based membership association, Sondra focuses on audience development and marketing strategies for their weekly publication, Chemical & Engineering News (C&EN). She manages demand and lead generation strategies, social media advertising and best practices, and content marketing initiatives, including the award-winning site designed for science marketers, C&EN Marketing Elements. She was previously responsible for conference programming at the Biotechnology Innovation Organization (BIO), and editorial and marketing work in fundraising and healthcare. Find her on LinkedIn at linkedin.com/in/sehadden/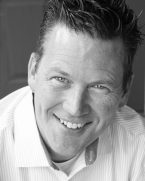 Henry Hays is Baton Rouge born and Louisiana proud. He comes to us today as an accomplished business man and speaker. Henry spent 20 years in the pharmaceutical and biotech industry, most notably building the commercial team at Avanir Pharmaceuticals, where he reached peak sales of $110 million a year. Avanir was then purchased for a 35 times multiple ($3.5 billion). Henry pivoted to Disrupt himself at that point, with his new mission being spreading the power of Disruption coming to all aspects of business around the world. He is an Adjunct Professor at the EJ Ourso Business School at Louisiana State University where he teaches a course on Disruptive Innovation. He is the Founder and CEO of MatchPoint Connection, an app-based platform that connects Brands and Talent. Henry graduated LSU in 1995 with a Poli Sci and History major, and he holds 2 MBAs (Kellogg as well as altMBA) and is currently enrolled at Stanford University in a Machine Learning course.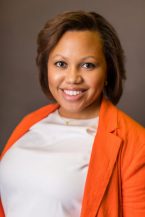 Stephanie Holland leads the advertising sales and business development initiatives for the American Chemical Society's flagship publication, Chemical & Engineering News (C&EN). With more than 15 years of experience in advertising sales and marketing, Stephanie heads a global advertising sales team. In addition to sales, Stephanie is also the director of audience engagement and marketing.  In 2017, Stephanie spearheaded the development of the C&EN BrandLab, a custom content division providing native advertising solutions.  In its first two years, the BrandLab was responsible for nearly $3 Million dollars in revenue. Stephanie has twice been named as one of the FOLIO: Top 100 in publishing in 2015 and 2017 and 2018 she was inducted into FOLIO's hall of fame.  Stephanie is passionate about media and is keenly interested in how traditional media continues to evolve, and how C&EN Media Group can bring its advertisers along with its evolution.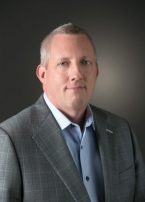 Rick Jenkins is the publisher at GSA Business Report, SC Manufacturing Conference & SC Business News. As a multi-title Publisher and Conference Director for GSA Business Report, Rick oversees award-winning business news in the region and engages C-level executives across multiple industries.

Nick Johnston is the editor in chief of Axios. He leads the entire Axios newsroom and regularly speaks about politics, policy and business on MSNBC, CNBC and Fox News. Nick also regularly speaks at media conferences about the creation of Axios and how the lessons of Smart Brevity can be applied to other newsrooms and all forms of communication. Nick was previously managing editor at Bloomberg where he oversaw newsletters and breaking news coverage in Washington. He also served as a reporter for Bloomberg where he covered the White House, Capitol Hill and the 2008 presidential campaign. Nick began his journalism career at The Washington Post.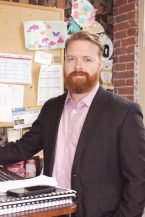 Brad Kane is the Editor for Worcester Business Journal. Kane came to Worcester from its sister publication Hartford Business Journal, where he most recently served as managing editor. Kane talked his way onto HBJ's staff in May 2010, previously working as a Boston Globe correspondent and a staff writer for the Patriot Ledger in Quincy. In another journalism life, he covered local politics in northern Ohio and southwest Florida. He graduated from The Ohio State University, with an honor's degree in journalism. He lives a calm, sleep-filled life in Wilbraham, Mass. with his wife, five young children and three dogs. In his 42 minutes of weekly free time, Kane runs the sidewalks, streets and trails of Western Massachusetts.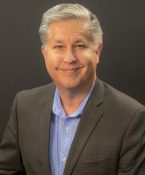 Chuck La Tournous, Vice President, Marketing, American National Insurance Multiple Line Agencies
Chuck La Tournous is a marketing executive, business leader, and innovator with over 30 years of experience including broadcast, lead generation, direct response, data, digital, and marketing automation.
In addition to heading up the marketing division for American National Multiple Line Agencies, Chuck has led marketing and advertising teams for Fortune 100 and major retail companies, and has been a popular speaker on marketing and technology issues.
He recently moved to Springfield, Missouri with his wife and children, where they are enjoying getting to know their adopted home town.
LinkedIn: linkedin.com/in/latournous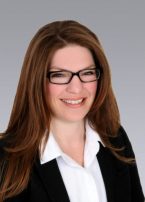 Amy has more than 25 years' experience in marketing, advertising and public relations. She joined the Colliers team in 2014 as director of marketing and communications and was named a shareholder and promoted to her current vice president role in 2020. She has worked for some of Arkansas' largest companies including Alltel, Dillard's and Acxiom as well as local advertising agencies Combs & Company, CJRW and Mangan Holcomb Partners..
Amy is responsible for Colliers
Arkansas' marketing and branding strategy, media planning and budgeting, internal and external communications and public relations. She also works closely with the firm's Executive Committee to manage charitable requests and volunteer opportunities for the firm.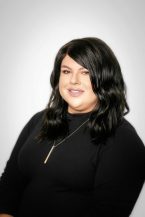 Bianca Montes is the online managing editor of D CEO, the business title of D Magazine Partners. An award-winning investigative journalist who began her career covering crime and breaking news—and later local government, Bianca uses her in-depth knowledge of what makes an audience tick to curate and grow D CEO's online and social presence. Bianca also oversees the publication's bustling commercial real estate coverage in North Texas and helps produce the Dallas 500 and other ancillary publications.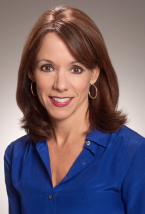 Stephanie Riegel is a Louisiana journalist with more than 30 years experience covering business, politics and food in Baton Rouge and New Orleans. A native of New Orleans, she began her career in the New Orleans print market as a newspaper reporter in the late 1980s, then spent 13 years at award-winning WWL-TV, a CBS affiliate, where she covered crime, corruption, state politics and the legalization of gambling..
She relocated to Baton Rouge with Hurricane Katrina in 2005, working for several years as a freelance writer and Food editor at The Advocate, and since 2012 has been editor of The Greater Baton Rouge Business Report, where she covers a variety of issues for its print magazine and online newsletter, The Daily Report. She has won multiple AABP awards over the past decade for breaking news scoops, investigative reporting and bylined commentary.
Since 2015, she also has hosted Out to Lunch, a weekly radio show and podcast that airs on WRKF-FM featuring conversations with local entrepreneurs. 
She is currently completing her Master's in Public Administration at the University of New Orleans, where she is researching how the pandemic affected access and advocacy for the nonprofit sector during the 2020 Louisiana legislative session.

Lance Turner has been with Arkansas Business Publishing Group since 1999 and has been Online Editor since 2000. He oversees content for ABPG websites, including ArkansasBusiness.com, where he oversees original reporting for the website and edits the Daily Report and Morning Roundup e-newsletters.
He appears regularly on Little Rock CBS affiliate KTHV-TV, Channel 11, providing business news reports on "Wake Up Central" and helping anchor election night political coverage. He's also been a panelist and guest host of Arkansas PBS' weekly public affairs program, "Arkansas Week."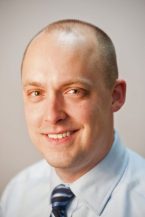 Grant Welker is the projects reporter for the Boston Business Journal and the former news editor at the Worcester Business Journal. While at the Worcester Business Journal, he was given a master reporter award by the New England Society of News Editors. He is a co-author of the book "We Are Market Basket," and previously covered city government for the Lowell Sun and municipal and higher education beats for The Herald News in Fall River, MA. He lives in Worcester with his wife, Angela and son, Theo.